Chase Untermeyer is founding chairman of the Qatar-America Institute, which aims to increase understanding of the important Qatari-American relationship in security, education, and energy. From 2004 until 2007, he was United States ambassador to Qatar, on appointment of President George W. Bush.
A 1968 graduate of Harvard College with honors in government, he served during the Vietnam War as an officer in the United States Navy aboard a destroyer in the Western Pacific and as aide to the commander of US naval forces in the Philippines. Upon his return to Texas, Ambassador Untermeyer was a political reporter for the Houston Chronicle and a member of the Texas House of Representatives, elected for a district in Houston.
He left the Legislature in 1981 to go to Washington as executive assistant to then-Vice President Bush.Three years later, President Reagan appointed him Assistant Secretary of the Navy for Manpower & Reserve Affairs. When George Bush became president in 1989, Mr Untermeyer returned to the White House as Director of Presidential Personnel and in 1991 was appointed Director of the Voice of America.
Ambassador Untermeyer is a member of the Council on Foreign Relations. He is the author of three volumes of diary-based memoirs of the Reagan and first Bush administrations.
---
How Important People Act Seminars
You may not be very senior in your business or profession, but if your boss asks you to chair a committee, to attend a public meeting, to sit on a nonprofit board, or to travel overseas on business, you will suddenly become important to the people you meet. To them, you will be your company or firm. When this happens, you need to act differently than you normally do.
In an informal and fun atmosphere, Ambassador Chase Untermeyer shares valuable tips and techniques on how to act in public. These include how to make conversation with total strangers at a reception or banquet; how to sit on stage; how to give a talk; how to attend a funeral or other solemn occasion; how to take a tour; how to run a meeting; how to deal with the press; and how best to represent your company or firm in another country and culture.
Unlike professional training programs on "motivation" and "leadership" that speak in generalities, the "How Important People Act" seminar arms you with dozens of very practical things you can start using immediately to act with confidence and competence in public.
Past audiences have included:
the Offshore Technology Conference "Next Wave" (young professionals in the energy sector)
the Ismaili Center of the Greater Houston area
the Asian Chamber of Commerce of Houston
the Honors College of the University of Houston
the West Houston Teen Leadership Summit
the Michael F. Price College of Business at the University of Oklahoma
passengers on the transatlantic liner Queen Mary 2
Seminars can be tailored to the occasion: From a luncheon talk to a full morning presentation. For costs and other information, contact chase@untermeyer.com.
---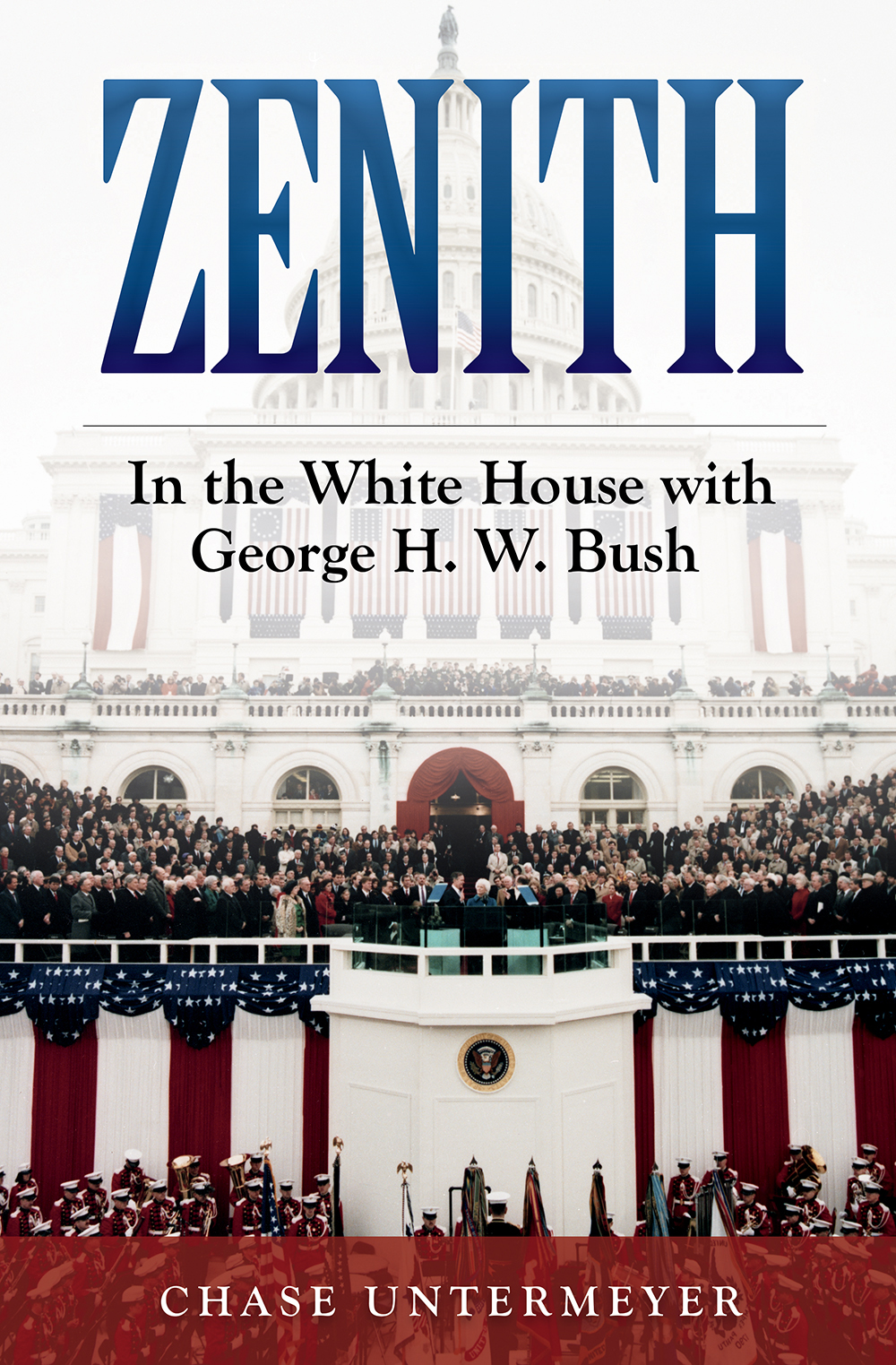 Zenith concludes Ambassador Untermeyer's memoirs of the Reagan-Bush era with an insider's look at the first Bush Administration, when he advised George H.W. Bush on appointments and later headed the Voice of America.
Ambassador Untermeyer's most recent book How Important People Act contains over 100 pages of specific and practical things to do – and not do – when you're in public.
When Things Went Right is a colorful and insightful portrait of Washington at the beginning of the Reagan-Bush era (November 1980–March 1983) as lived and recorded by an insider in his personal journal.
Inside Reagan's Navy offers an engaging, up-close narrative of Untermeyer's experiences in the Pentagon, interwoven with descriptions of events and people, humorous anecdotes, and telling quotations.